Not much this week, or at least, not as good as Microbes anyway!
I decided to redo Raining Bombs, from a few weeks ago.
The last one was for my Cookie phone, (which has since become a Viewty phone) and this one's for Windows.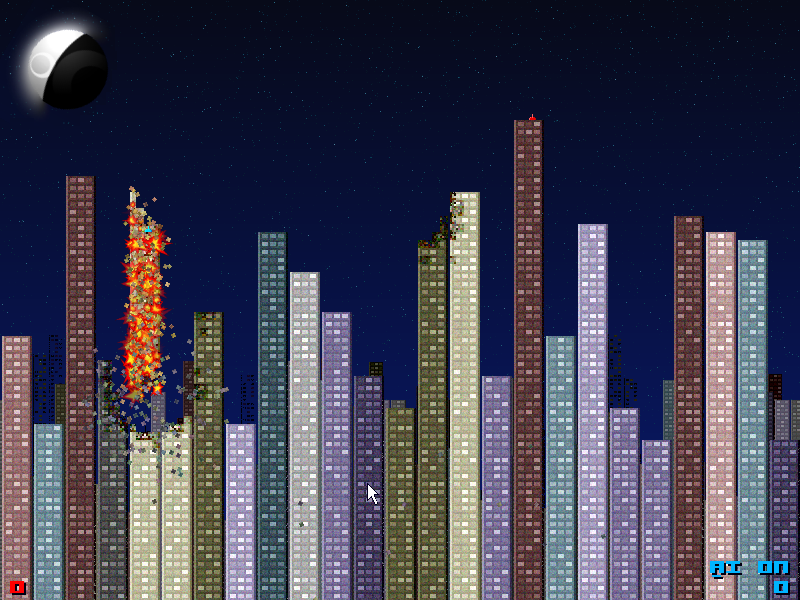 It looks more dramatic than it is!
Two turrets that shoot each other over and over again.
If you blast your enemy beneath the bottom of the screen, you win a point, and then it all starts all over again.
No intro, no music, not even a "BANG!", more a subtle silent set of weapons
You can
Download Raining Bombs here
.
Is it worth adding more to this game?
-=-=-
I said, once I released the Phone version, that I should probably make it a wee bit bigger.
A collection of weapons, shops, and maybe make things a bit more "Worms" like by adding teams, and things like that.
Scrolling, too, would be nice!
I'm not sure if I can be bothered to do all that, though.
I'll be lazy and say that this is probably good enough.
Want more : Motivate me!!
Views 92, Upvotes 4
Release