A simple game, this week, but one that's already evolved quite a bit.
As I mentioned the other day, I actually got this game done earlier on in the week, and it was quite a bit of fun even then.
Since then, I've updated it a couple more times, and now it's even better than it was! woot!!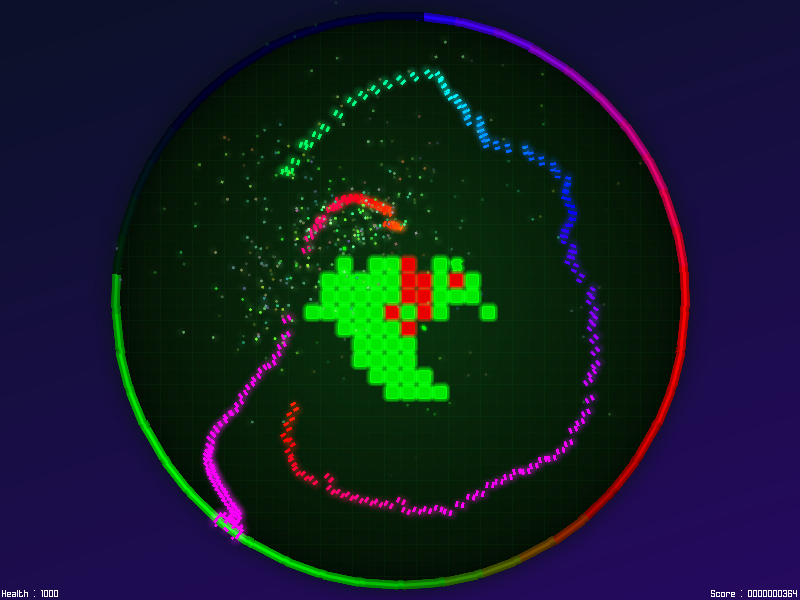 The game is based on an Amiga game I once played many, many years ago.
A simple design.
You swirl around the outside of the arena, moving the mouse left and right.
You fire with the Left Mouse Button, you slowdown with the Right.
View on YouTube
And you keep on going until you're dead.
Because, you never can stop it!!
They just keep on coming!!!
Playing tip : Don't let the blues get out of control! They're your first priority.
You can
Download Microbes here
, and get killing those germs!!
Views 391, Upvotes 25
Release