Another nice subtle title for Google to pick up, along with the odd sprinkles of text within.
Last time we posted LG Cookie KP500 Java J2ME Free Games to Download *cough* we had the following 3 games.
#1. Hangman
#2. Slots
#3. TensionSheet
This week, there's 3 more Free Games for LG Cookie to be played with.
#4. Ball Push
#5. Tic Tac Toe
#6. Matrix Blaster
They're basically..
#4 : Ball Push
Get the ball into the hole. Tap close = fast, tap further = slower.
#5 : Tic Tac Toe
Play against yourself, or a friend, or if you hit the green call button, you can play against the AI!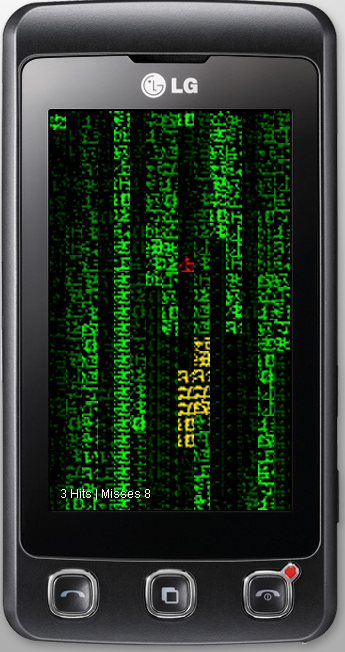 #6 : Matrix Blaster
Blast the evil red code as it falls down the screen.
Nice and simple, does the trick, and now I'm off to do more work on JNKPlat3D!
As with the last time, if you've any touchscreen enabled device, let me know if they work!
Views 338, Upvotes 2
Release